Where's Cool? News - For Those About To Rock →
Where's Cool? News - For Those About To Rock - http://eepurl.com/dPqe This month we're covering music venues around the world.
Where's Cool? News - Art Attacks →
This month's newsletter is about gettin your art on. Check it out here.
Where's Cool? News - 24 Hour Party People →
This month's newsletter features some picks for late night debauchery around the world. Check it out here.
Where's Cool? News - The Green Stuff →
This month we're finding the best green - parks around the world. This month's guest writer is Lalapelosa. Read up here.
New York Times Frugal Traveler Blog Mentions... →
We got a writeup today from the New York freakin' Times. Woohoo!
Globetrotting on a budget - WheresCool in Tourism... →
Very interesting post - apparently a newsletter about strategy in the Irish tourism industry has posted an analysis of Where's Cool? in relation to the concept of "authenticity" and the need for younger travelers to discover new authentic locations to visit in order to offset their low budgets. Yea, its true we're not all just silly purple graphics and Paris Hilton...
Where's Cool? in Guardian.co.uk's Weekly... →
Very psyched to wake up to that this morning.
WheresCool.com Badges for your Tumblr!! →
You can now grab a nifty Where's Cool? badge for your tumblr theme! Do it now! http://www.wherescool.com/share/badges/
Website of the Day: Where's Cool? - GeekSugar →
welcome ladies
Where's Cool? as an Abduzeedo Site of The Week →
Ha! A design blog. Now who said Ron was a crappy designer?
First Writeup!
Where's Cool Aims To Help Young Budget Travelers Enjoy Their Travels - CenterNetworks They kind of pegged us as "yet another travel site" out the gate, which is something I'm really hoping we don't get pigeonholed in by the tech press (hint - we're not just about travel you can use WC to find local stuff too…) but its good to see us get some writeups...
Where's Cool? News - Java Lovin'
Hey ya, kids. Guess what? We've been so freakin' busy working on Where's Cool? that we missed last month's newsletter. This month we have some cool stuff to share with you on WheresCool.com. So check it. WAKE ME UP, JOE! Does anyone still even use the term "coffeehouse" anymore? Well, whether you're in the great Pacific Northwest or on the streets of Chicago, it doesn't...
New Where's Cool? video ad is up: http://ping.fm/QoDTV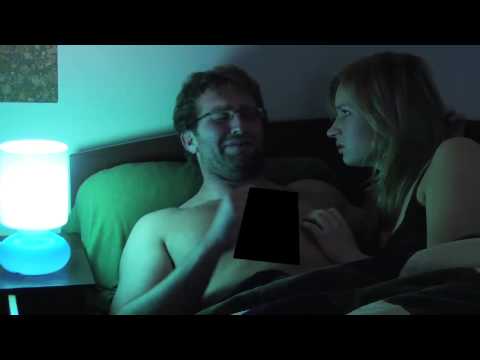 How to Travel The World For Free - Traveler's... →
#10 - Use WheresCool.com to find cheap & authentic stuff to do all over the world. Shamesless plug. ;)
Bill's off to Elton John's Oscar party, holla!
Where's Cool? News - Announcing Bill
Announcing DOUG! Announcing BILL! To All WheresCoolers, Hi.  I'm Bill. I'm new here.  I sit next to Ron.  My specialty is Clip Art. Guess What?!?!  No Mom, I'm not coming out of the closet.  Yet.  WheresCool.com has a totally kick-ass, brand-spankin'- new look!! How?  Well, I locked Ron in a basement with a laptop, a canteen full of bourbon and some religious pamphlets and 6 months later he...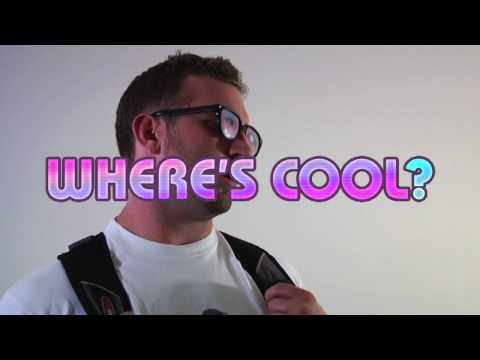 Holiday Hustlin'
Happy Chrismukkah Yall! This is from the monthly email shout of WheresCool.com - travel reviews of cheap, indie, underground and seriously authentic stuff to do around the world. Since I'm droppin the Where's Cool? newsletter hustle on you during this crazy-ass time of year I've decided to spare you the holiday puns. Nobody needs to see another lame Yule joke. So you can read it...
LA Shakedown
I have compiled a list of things in Los Angeles that are not yet on Where's Cool? but could be. A lot of them are probably a little too mainstream but still worthy. Post away. Bigfoot Lounge The Griffin Jet Rag Pinks [Other Melrose Vintage & girls clothing stores] [Anything in the valley] That wind-up toy store on Melrose Broadway Bar Golden Gopher 7 Grand The Edison Runyon...
A Letter From Charlie
Charlie is my roommate. He's current top contributor to Where's Cool? and solving his frequent business travel needs was a big part of the creation of the site. Here's what Charlie had to say to friends about the site in an email. I liked it so much I had to post it. From Charlie: Hola muchachos y muchachas (or muchachas y muchachos), My roommate (ron) is a web god and has...
Just launched some activity tracking features. Now you can see what people have been up to..
Adding Activity Feeds and more to Where's Cool? coming this week.
Uploads in Safari 3
Photos won't upload in Safari 3. I'm working on fixing this problem. If you use the site on a Mac, I recommend Firefox for the time being. -Ron
Alpha Launch!
Undercover for 3 months now, makin' my ass broke working on this thing. Now we got a fresh new site called Where's Cool? dropping this week. Check it out: www.wherescool.com Real blogging to come. Expect this to carry press releases, announcements and hopefully highlights of the best stuff on the site. Feel it.